Testimonials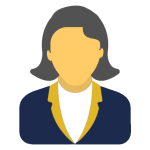 Thank you for all your support! I would definitely reach out to once I start looking for a new accommodation. Currently I'm extending for another year. If there are any details required, do not hesitate to contact me. It was a great pleasure to work with your team.
Jul 14, 2019
by Inna
Please look after the new client and his family. I hope him and his family will be happy in our flat and renew next year. I hope the flat is in good condition. Thank you for looking after my property and thank you for your/ team hard work.
Jul 11, 2019
by Vinod G.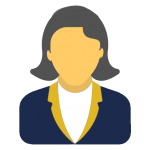 I really want to thank Live Dubai for the amazing support and efficiency of the team. I will definitely recommend the company to all my contacts and to whoever is planning to move to Dubai as the service you provide is absolutely great: quick responses, flexibility, and assistance.
Feb 17, 2020
by Wendy B
Thank you for confirming the security deposit refund. My Du service has been relocated to my new apartment, so I don't have any final bill. I would like to thank everyone at LDI for their professionalism over the last 6 years.
Sep 26, 2019
by Daniel K.
Thank you for your help over the 2 years, and for the moving out, it has been a very smooth process.
Sep 26, 2019
by Mr. Plumb
I would like to mention that it was indeed an amazing experience to rent an apartment with Live Dubai, for any of the concerns and issues i was fearless because Live Dubai took care of each and every thing. Hope to be in touch with Live Dubai in future as well. All the best and happy holidays
Jul 14, 2019
by Karan J.
This is to confirm you that I have received the refund to my account. Also I would like to say thank you very much for the support received from your team for last three years. Thanks & Best Regards
Jul 14, 2019
by Isuru P.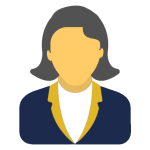 I would like to thank you for the great experience I had in finding my apartment. Special thanks to June, for his Great professionalism and making it too easy.
Jun 12, 2019
by Yahya H.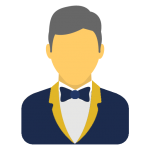 Many thanks again to you and all the team for the excellent service
Dec 11, 2019
by Abdulla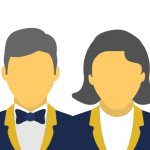 Happy New Year to all at LiveDubai. I can confirm that all funds reached our accounts and that the transaction has therefore completed successfully. Can we put on record our thanks for all your hard work and support over the years as our letting agent and finally as our selling agent. We have always had total confidence in your acting in our best interests at all times, based on your actions over more than ten years which have been both efficient and effective throughout. We have experienced many agents in the UK and Spain and can say, quite confidently, that your service has been much the best and most trustworthy, even though you are the furthest away. We wish you every success in the years ahead and thank you again for all of your help. Best wishes
Jan 05, 2020
by Jane & Nigel